Regular price
Sale price
$23.93 USD
Unit price
per
Sale
Sold out
Relieving tension and stress through deep relaxation
Use your lum eye pillow during meditation, to prepare for a restful sleep, to relieve headaches or to soothe puffy and tired eyes suffering from excess screen time. They are also commonly used during the final stage of yoga practice (savasana) as part of restorative relaxation. 
You can choose to customise your pillow with UK-grown lavender buds for an ultra-relaxing experience! 
Each lum eye pillow is filled with UK-grown linseeds - chosen for their silky texture and their ability to fit the contours of your face.
The weight of each eye pillow has been carefully chosen to provide the best balance of soothing pressure and to block out unwanted light.
This eye pillow can be used for hot or cold therapy - either through gently warming for 20 seconds in a microwave, or storing in a fridge and using as needed.
How to use

Use warm or cold to relax tired eyes, to alleviate headaches, or before bed to help prepare for a restful sleep. 

Here are some instructions if using them for the first time: 

For heat therapy:

Ensure the microwave turntable is clearn and rotating for even temperature distribution. Place a small mug of water in the microwave with the heat pack to help keep it moist.
Microwave (800w) in 10-second increments for a maximum of 30 seconds. 
Remove from the microwave and apply over the eye and forehead area. 
Wait until completely cooled before re-heating. 

For cold therapy:

Place heat-pack in a freezer-proof container or sealable bag. 
Store in freezer for at least 30 minutes or until next desired use.
Remove from the freezer container/bag and apply to the eye and forehead area. 
Details

Handmade to order by Catriona in Edinburgh, Scotland
Approx
x /
View full details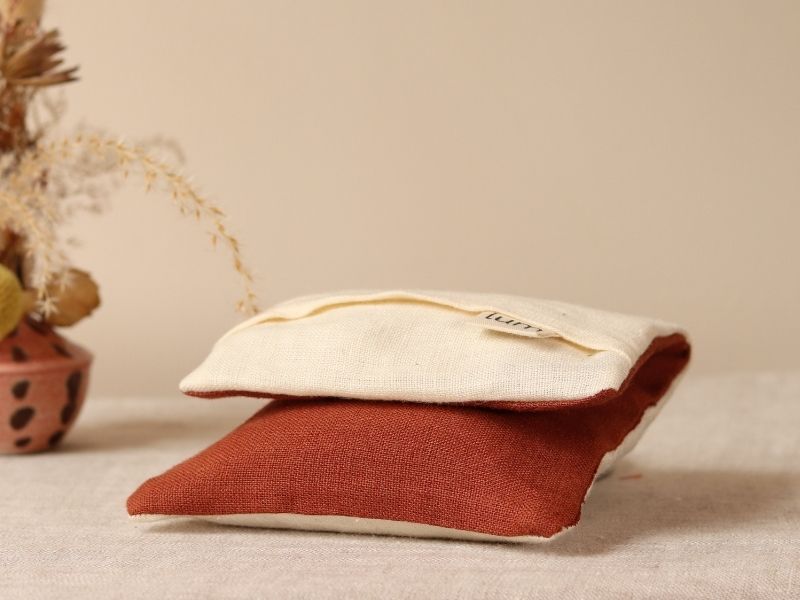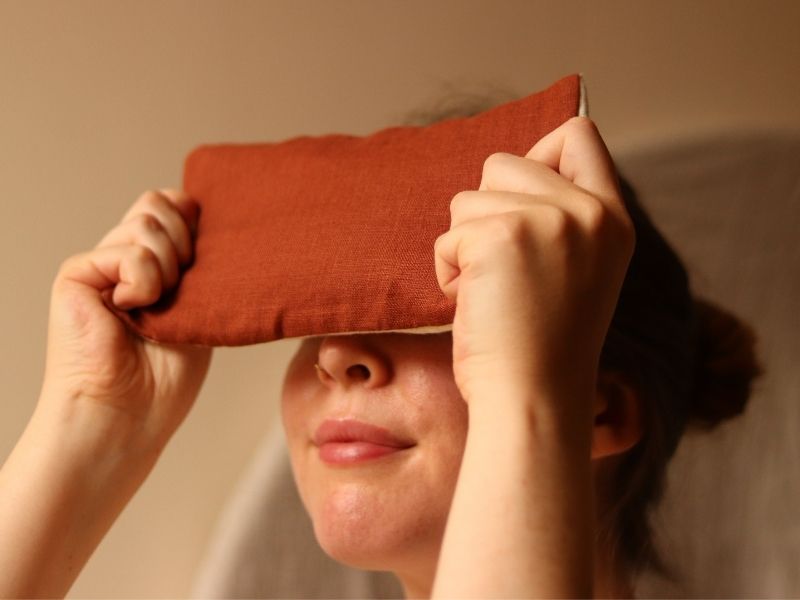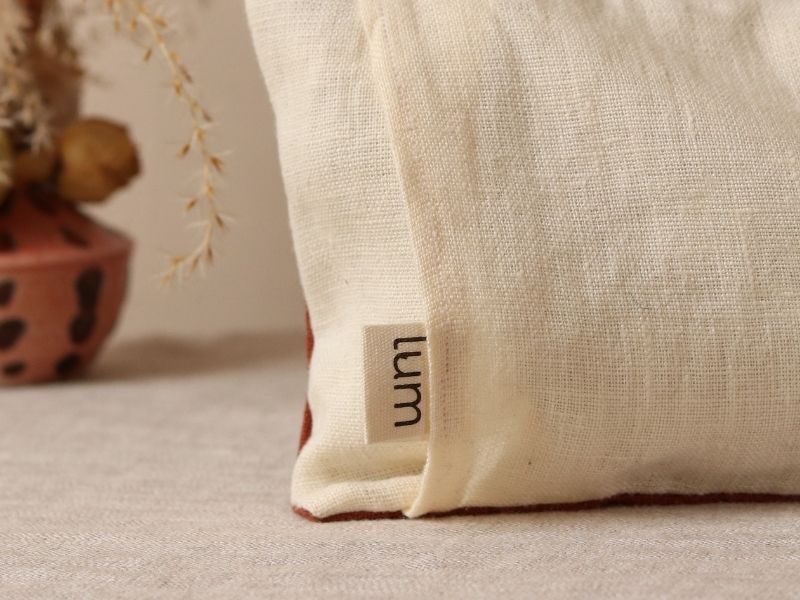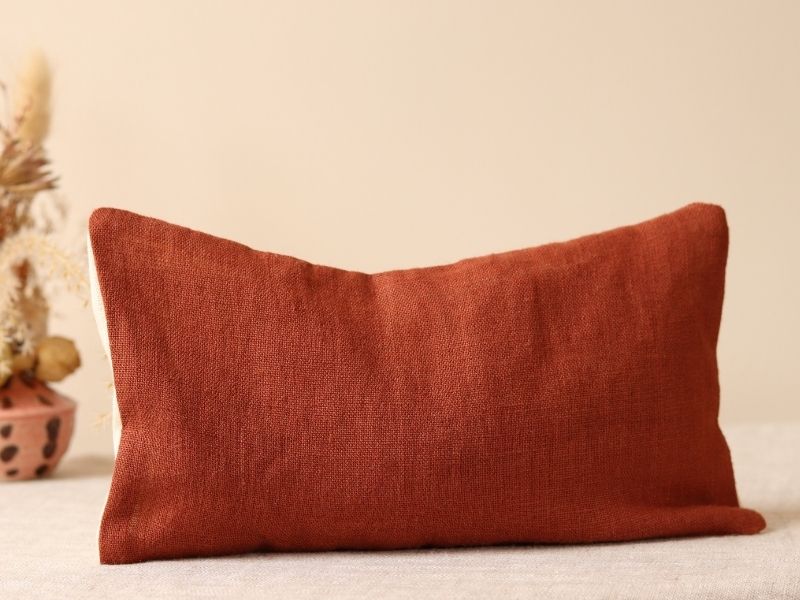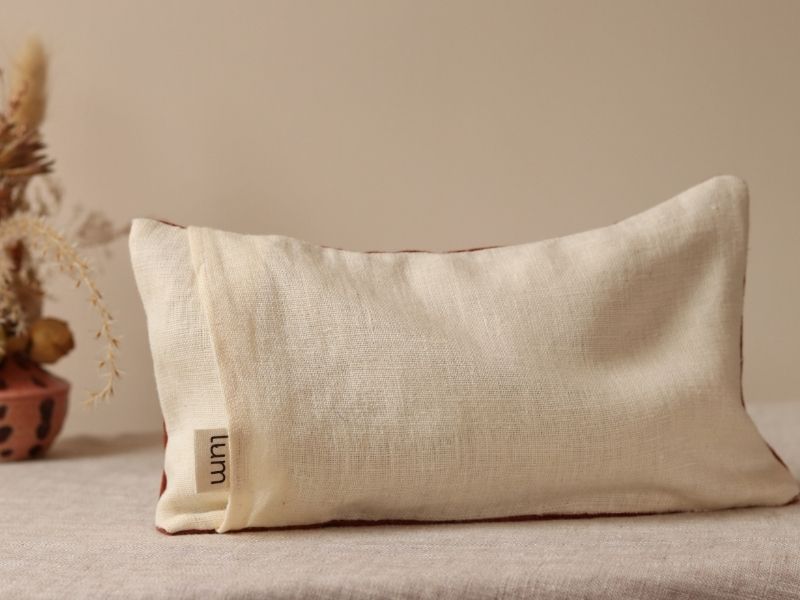 Inspired by the Red Squirrel
Red squirrels are an iconic Scottish animal, with their flashes of red among the treetops an exciting sight to see in the Scottish countryside. Up until the late 1800s, red squirrels were the only squirrel species in the UK, but following the introduction of grey squirrels from North America, and the continued fracturing of their forest habitat, they are now threatened with extinction within a few decades.